You are here »
Trade Shop
»» R&M Exclusive Trade Web Store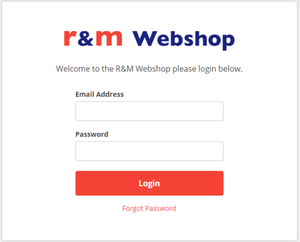 R&M Exclusive Trade Web Store
Code:
Do you want access to our exclusive webstore ?
Please fill in the form below to apply for access to our exclusive trade web store for bearing trade customers only.
If you would like to make an enquiry about the R&M Exclusive Trade Web Store, please use the form below or you can contact us by telephone: +44 1382 455400
email: sales@rmbearings.co.uk.
Thank you ! Your message has been sent. We will contact you within the next 24 hours..